NEW YORK, NY (PRWEB) MAY 22, 2013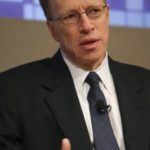 Hirschfeld Properties LLC has signed a renewal lease with Gotham Martial Arts for its entire third floor at 328 East 61st Street, for the continued operation of its business there, it was announced today. Terms of the 3,000 sq. ft. deal were not disclosed.
The six-story building continues to be fully occupied by health and physical fitness industry enterprises. Other tenants include The Fitness Cell Private Trainers, The Ballet Club, Honbu Dojo Studio, Earth Yoga Studio and Fred Astaire Dance Studio.
The building is next door to another Hirschfeld-owned property at 330 East 61 Street, which is entirely occupied by The Sports Club LA, one of the best known sports and fitness brands around.
"As a native New Yorker and avid sportsman, I am pleased to have two adjacent properties, in one of the most desirable communities in the world, on East 61st Street whose tenants are dedicated to making NYC healthier," said Elie Hirschfeld. "These buildings create a strong center for active lifestyle living."
ABOUT HIRSCHFELD PROPERTIES LLC:
Hirschfeld Properties is an owner of real estate, developing projects in the New York metropolitan area. With affiliates, Hirschfeld Properties has been engaged in the development or ownership of some of the most renowned office buildings, hotels, multi-family residential buildings, parking facilities and retail projects New York City has to offer. Through the inspiration of Abraham Hirschfeld, and today led by Elie Hirschfeld, Hirschfeld Properties has contributed to such visionary projects as New York's first open-air garage, the Hotel Pennsylvania and the Manhattan Mall and is considered one of the most influential real estate development firms in New York City.